Every now and then, we'll be giving you guys a heads up on some sick artists who may not be well known now, but will be when their time comes. There's been a good number of new young artists who've emerged in the game recently and one of them is this real sick and talented rapper Mac Miller. This 18 year old out of Pittsburgh will definitely be a big part of music in the near future. His flow is unreal with smooth transitions and word-play at its best. Look out for Miller to be dropping ridiculous material for us on a regular basis. His latest mixtape, K.I.D.S., only consisting of original tracks, received nothing but praise from critics all over. My personal favorite from K.I.D.S., is 'Nike's On My Feet' and I'm sure you guys will know why. For more on Mac Miller and other up-and-coming sick artists, check out our TOMORROW'S HITMAKERS page.
Nike's On My Feet - Mac Miller
GET THE FULL MIXTAPE HERE:
http://www.mediafire.com/?az7v8ny8836zv9w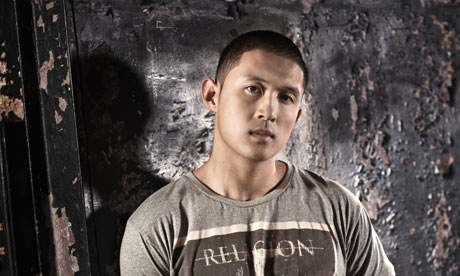 Fight For You - Stevie Hoang
Dope, catchy track from AZN-British singer Stevie Hoang who's actually signed to the top-notch Japanese label Avex. His sophomore album, No Coming Back, should be dropping some time soon, so we'll definitely have more from Hoang in the near future.
Fight For You - Stevie Hoang
by
bayareatracksnow